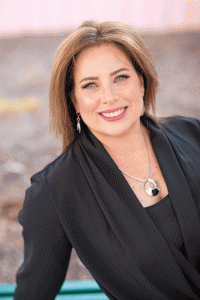 Titles By Deborah Sevilla

Deborah Sevilla has long been a believer that sports are about more than the score and who won.  It's about goal setting, celebrating the small victories, it's about the experience and the life lessons learned by participating in organized sports. Through her creation, Dream Believe Achieve Athletics sports-specific scorebooks and journals she hopes to provide a resource for young athletes to record, reflect and remember their experiences.  It is proven that a sense of accomplishment, win or loose, increases self esteem and longevity in sports.
These scorebooks and journals are available for popular sports, including dance, gymnastics, martial arts, baseball and softball.  The athletic journal was created to be universally used across all sports and disciplines.  Always looking to expand and meet needs, Deborah happily accepts requests and has several new additions in the wings.
The "Gymnastics Workbook" was a result of  coach and parent requests.  Non-competitive gymnasts work hard too!  While created specifically for a recreational gymnast, many coaches have decided that team members could also benefit from checking off skills and goals. In fact, some gyms have made this workbook a required purchase for team members.
Deborah learned how to be a "gym mom" the hard way.  She could not find a book that helped explain what was going on, what was "normal" or what her role as a parent should be.  Many books recount personal experiences but fail to give actual information or provide information more suitable for coaches than parents.  With the help of experienced "gym parents", coaches, gymnasts and judges she created "The Parent's Guide to Competitive Gymnastics".