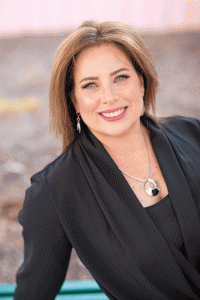 Titles By Deborah Sevilla

Deborah Sevilla has long been a believer that sports are about more than the score and who won.  It's about goal setting, celebrating the small victories, it's about the experience and the life lessons learned by participating in organized sports. Through her creation, Dream Believe Achieve Athletics sports-specific scorebooks and journals she hopes to provide a resource for young athletes to record, reflect and remember their experiences.  It is proven that a sense of accomplishment, win or loose, increases self esteem and longevity in sports.
These scorebooks and journals are available for popular sports, including dance, gymnastics, martial arts, baseball and softball.  The athletic journal was created to be universally used across all sports and disciplines.  Always looking to expand and meet needs, Deborah happily accepts requests and has several new additions in the wings.
The "Recreational Gymnastics Workbook" was a result of  coach and parent requests.  Non-competitive gymnasts work hard too!  While created specifically for a recreational gymnast, many coaches have decided that team members could also benefit from checking off skills and goals. In fact, some gyms have made this workbook a required purchase for team members.
Deborah learned how to be a "gym mom" the hard way.  She could not find a book that helped explain what was going on, what was "normal" or what her role as a parent should be.  Many books recount personal experiences but fail to give actual information or provide information more suitable for coaches than parents.  With the help of experienced "gym parents", coaches, gymnasts and judges she created "The Parent's Guide to Competitive Gymnastics".
"Necessity is the mother of invention" – Plato.  The College Workbook was created when Deborah's oldest child was applying to colleges.  Quickly she learned she was not the only parent overwhelmed with information.  In fact the kids were just as overwhelmed. After the first college fair many students discovered that they didn't remember which school said what or even if they asked the same questions to each school.  What about those questions?  What do you ask?  The College Workbook not only helps the student get and stay organized but helps them think about what they want and need in a school.
In 2015 Deborah began a new series "A year in my life" .   Nothing is more intimidating than a blank page.  These guided journals are designed to take the pressure off the non-journaler.    These books provide more than just quotes and blank lines, they include checklists and journal prompts.  "The Optimism Journal" is the first of the series providing 365 days to living a positive life, available for youth and adults.
For 2016, three additional journals are being created with the help of nurse educators. These are being designed specifically for the nursing profession and it's challenges.  One for nursing students, one for first year nurses and finally for seasoned nurses.
The Caregiver Journal is a great resource for someone caring for a loved one or has someone caring for a loved one.  There are pages to track doctors appointments, tests, prescriptions, insurance and more.   Have everything in one place at your finger tips.
The family that writes together  . . .  along with her daughters, Samantha & Jessica, Debbie is creating a new series in 2016 for kids.  Story Sharers & Story Starters.  These workbooks are for the young budding author.   More information coming soon!