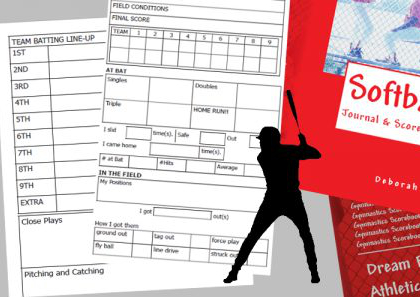 Dream Believe Achieve Athletics Softball Journal & Scorebook is a must have for softball & baseball players.
It offers more than just a place to record the softball player's stats and their team's softball game scores. It's about capturing the experience of competition.  Softball players have a special place to record those great plays they made and each game's most exciting moments.  It's also an ideal way to analyze personal softball performance stats over time and identify opportunities for improvement.   An ideal gift for softball players -- a wonderful way to track their progress over time.
What's the difference?
Nothing!  The inside of the softball & baseball books are identical, the scoring is the same for both sports.  The only difference is the covers.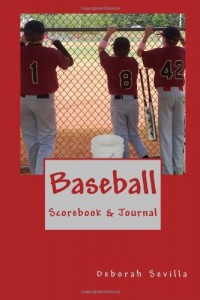 What People are Saying on Amazon.com
By marion on November 30, 2013 
This is such a great journal. Has everything you need and perfect size to write in. All the details of Softball are covered.